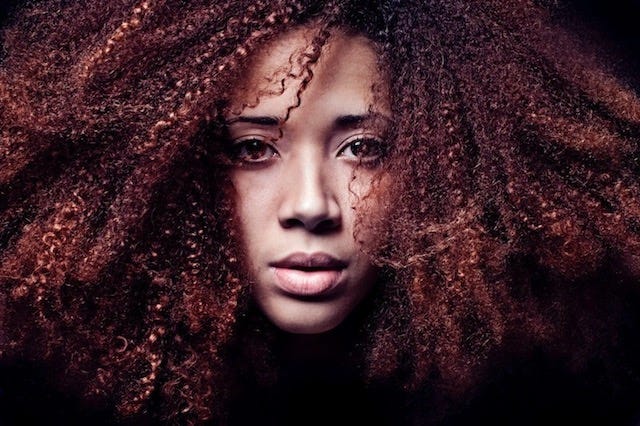 Kiskeya
29 May, 7 pm until 31 May, 11pm
Video Streaming/ Tickets


Kiskeya is the ancient name of a tropical island that oscillates between a tourist paradise for bargain hunters and a prison for its poorest inhabitants. One island with two nations, Haiti and the Dominican Republic, who are separated by their past and present – one is even working diligently to build another fence! One of the poorest countries in the world and one of the wealthiest in the Caribbean saw their relationship defined first by colonial narratives, and then by hatred, racism, colorism, fear, codependency, ignorance, denial of ancestral heritage, and a lot of plastic.
This interdisciplinary dance project unites artists from both cultures to communicate through movement, sound, languages, and the bonds of common traditions. From the "First Black Republic" to the best beaches in the world. We dare to try to heal the wounds….


Artistic Direction: Tatiana Mejia
Production: Jon Kiriac
Performance: Julio Joseph, Tatiana Mejia, Estelle Widmaier & Text: TRVANIA
Dramaturgy: Kareth Schaffer
Music: Gabriel Lora
Stage and Costume Design: Vanessa Vadineanu Assistance: Anne-Kathrin Hartmann
Video/Editing: Micaela Masetto
Sound: Alex Feldmann Light Design: Asier Solana
Grading: Agustin Melfi Graphic Design: Gabriel Lora
Daydreaming in echoes
By Tatiana Mejia

With Fanny Kulisch, Aischa Dawn Ibrahim & Tatiana Mejia
Dramaturgy: Zwoisy Mears- Clarke
Costume and Stage design: Linda Spörl & Vanessa Vadineanu
Light design: Asier Solana &Vanessa Vadineanu

Plataforma Berlin Festival 2019
Dock 11
Into The Dark
2018
By Jeannette Ehlers @ Be.POP. Festival, Maxim Gorki Theater
We Moved
2018
Dance Film
Video: Marco van Oel
Noise nocturne extended
2018
A dance marathon by Sergiu Matis
@ Kunstkooperative
video @ Marco van Oel
Vimeo content can't be displayed with your current cookie settings. Select "Show Content", to view content and agree to the Vimeo cookie settings. Get more info in the Vimeo Privacy Policy. Opt-out here at any timecookie setting.
Show Content
I am [NOT] a parrot
2018
Concept and performance: Tatiana Mejía
@ Kunstkooperative
Vimeo content can't be displayed with your current cookie settings. Select "Show Content", to view content and agree to the Vimeo cookie settings. Get more info in the Vimeo Privacy Policy. Opt-out here at any timecookie setting.
Show Content
Untitled
2017
Photo and concept by Darwin Stapel
Kreuzersonata
2017
Inspired by the novel "Kreuzersonata" from Tolstoi and the composition by Leos Janacek
Dramaturgy: Jon Kiriac
Performance: Jon Kiriac and Tatiana Mejia
Live Music: Aron Quartett
Festival Kammermusiktage Ahreenshoop
Ga-gá
2016
Concept and performance: Tatiana Mejía
Iberoamerican Festival Plataforma Berlin @ Dock 11


Sleeper
2016
Concept: Julian Weber
@ Grimmuseum, Berlin
Vimeo content can't be displayed with your current cookie settings. Select "Show Content", to view content and agree to the Vimeo cookie settings. Get more info in the Vimeo Privacy Policy. Opt-out here at any timecookie setting.
Show Content
"Technicolor" Lunakid
2016
music video
director: Rico Mahel
Choreographie: Tatiana Mejia
Youtube content can't be displayed with your current cookie settings. Select "Show Content", to view content and agree to the Youtube cookie settings. Get more info in the Youtube Privacy Policy. Opt-out here at any timecookie setting.
Show Content
Despegando in the Tempelhofer Feld
2015
Dancing & Video: Tatiana Mejia
Music: Lil Wayne
Vimeo content can't be displayed with your current cookie settings. Select "Show Content", to view content and agree to the Vimeo cookie settings. Get more info in the Vimeo Privacy Policy. Opt-out here at any timecookie setting.
Show Content
Frontman(woman)
2014
concept & performance: Angela Muñoz & Tatiana Mejia
@ Kunstquartier Bethanien
Vimeo content can't be displayed with your current cookie settings. Select "Show Content", to view content and agree to the Vimeo cookie settings. Get more info in the Vimeo Privacy Policy. Opt-out here at any timecookie setting.
Show Content
German-French Residency Project
2014
In collaboration with the choreographer Helene Taddei Lawson
Musik: Alberto Moreta
International Festival EDANCO, Santo Domingo, Dom. Rep
Vimeo content can't be displayed with your current cookie settings. Select "Show Content", to view content and agree to the Vimeo cookie settings. Get more info in the Vimeo Privacy Policy. Opt-out here at any timecookie setting.
Show Content
Moving Blues
2014
Collection: Ambra Fiorenza
Dance: Tatiana Mejia
Music: Jimmy Redstone
Vimeo content can't be displayed with your current cookie settings. Select "Show Content", to view content and agree to the Vimeo cookie settings. Get more info in the Vimeo Privacy Policy. Opt-out here at any timecookie setting.
Show Content
Skinwalker
2013
Performance / Fotoshooting
Artist: Diana Wehmeier
Fotos: Pierre Horn & Eileen Huhn
Shall&Schnabel
IGNITION LAB
2013
by Abraham Hurtado
Festival Plataforma Berlin @ Instituto Cervantes Berlin
TAU
2013
Concept and performance: Tatiana Mejía
@ Tanztage Berlin, Sophiensaele
Vimeo content can't be displayed with your current cookie settings. Select "Show Content", to view content and agree to the Vimeo cookie settings. Get more info in the Vimeo Privacy Policy. Opt-out here at any timecookie setting.
Show Content
Photo shootings
(random selection)
Foto Credits:
Claudia Greco
Sonia Bartucelli
Luciana Damiao
Carlos Soriano
Joerg Frank
Diego Alejandro Puerto