"Into The Dark"  
By Jeannette Ehlers

At Maxim Gorki Theater
Be.POP. Festival 2018 Berlin.
"Noise nocturne extended"  (Impressions)
By Sergiu Matis

A dance marathon on the International Dance Day
At Kunstkooperative Berlin.
video by Marco van Oel
Video-Dance
"We moved"
Dance: Tatiana Mejia
Video: Marco van Oel
Impressions
I am [NOT] a parrot
2 Pieces & Karaoke #1 @ Kunstkooperative Berlin.
Tatiana Mejia & Rosabel Huguet
***New work*** Performance and Concept
I am [NOT] a parrot
Premiere: 11th February 2018 @ Kunstkooperative Berlin.
Performance & Music: Tatiana Mejia
 Teaser:
Photoshooting 
Untitled
Photo and concept by Darwin Stapel
Berlin, 2017.
Premiere 
"Kreuzersonata"
Inspired by the novel "Kreuzersonata" from Tolstoi and the composition by Leos Janacek
Dramaturgy: Jon Kiriac
Performance: Jon Kiriac and Tatiana Mejia
Live Music: Aron Quartett
Festival Kammermusiktage Ahreenshoop 2017
"Ga-gá" (Trailer) Tatiana Mejia Choreography and Performance 
"Technicolor" 2017
Choreography for the video Technicolor from Lunakid, directed by Rico Mahel selected for the Oklahoma Film Dance Festival 2017
http://www.okdancefilms.com/Oklahoma_Dance_Film_Festival/2017_Selections.html
"Decolonizing Performance" Tea time 2, Open Spaces Festival 2017  Tankfabrik Berlin.
Collective work from: Sarah, Zwoisy, Hyunsin, Jessica, Sheeka, Baly, Idan, Enis, Maque, Eshan, Tatiana, Laia, and Felix.
Ga-gá
Premiere: Iberoamerican Festival Plataforma Berlin 2017 in Dock 11.
 Concept and performance: Tatiana Mejía
Premiere of the new solo "Gaga"
Music: Eugenio Garrido & Radj Dujarruc.
6 & 7 October @DOCK11, Berlin 2016.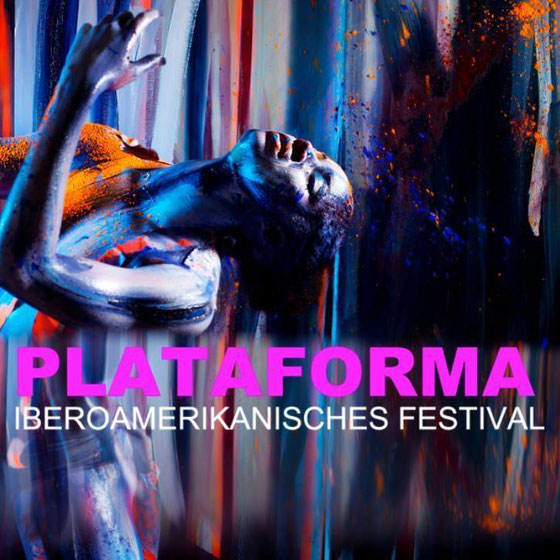 "Sleeper" 
Concept: Julian Weber
Grimmuseum, Berlin 2016
"HEARTS IV ♥ "
Performing Arts Festival Berlin 2016
Directed: Martha Hincapié Charry
29 May 2016
"Technicolor" Lunakid
Choreography
Berlin 2016
"Despegando in the Tempelhofer Feld"
Improv-Video
Berlin 2015

Rocío
Fieber Festival Berlin 2015

ACUD Theater
Frontman(woman) Excerpts 2014
Angela Muñoz & Tatiana Mejía
German-French Residency Project 2014
Workshop-performance in collaboration with the choreographer Helene Taddei Lawson
Musik: Alberto Moreta
Performers: Erick Guzmán, Ariadna Roblejo, Mariela Tolentino, Doraysa de Pena, Samuel Ramirez, Lluvia Marchena, Wanda Reyes y Gloria Ramirez.
International Festival EDANCO 2014 Santo Domingo, Dom. Rep.
Showing: P.o.r.c.h Extended Performance Evening

"Frontmanwoman"
Angela Muñoz and Tatiana Mejia
Kunstquartier Bethanien, Berlin
"Moving Blues"
Collection 2014 Ambra Fiorenza
Dance: Tatiana Mejia
Music: Jimmy Redstone

Skinwalker
Performance / Fotoshooting
Artist: Diana Wehmeier
Fotos: Pierre Horn & Eileen Huhn

Shall&Schnabel
Berlin, September 2013
IGNITION LAB
by Abraham Hurtado
Festival Plataforma Berlin
@ Instituto Cervantes Berlin
10 October 2013
Performing with Nature Theater of Oklahoma
Berliner Festspieler - Foreign Affairs Festival
"Episode 2"
HAU 1 
4th, 5th, 7th, 12th July
http://www.hebbel-am-ufer.de/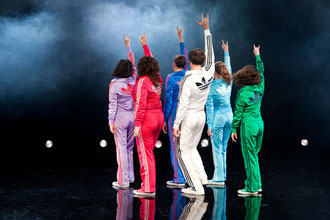 TAU
Choreography and performance
Tanztage Berlin 2013
---